03 May

Public Services and Inequalities in Medellín
Public Services and Inequalities in Medellín
Talk – Online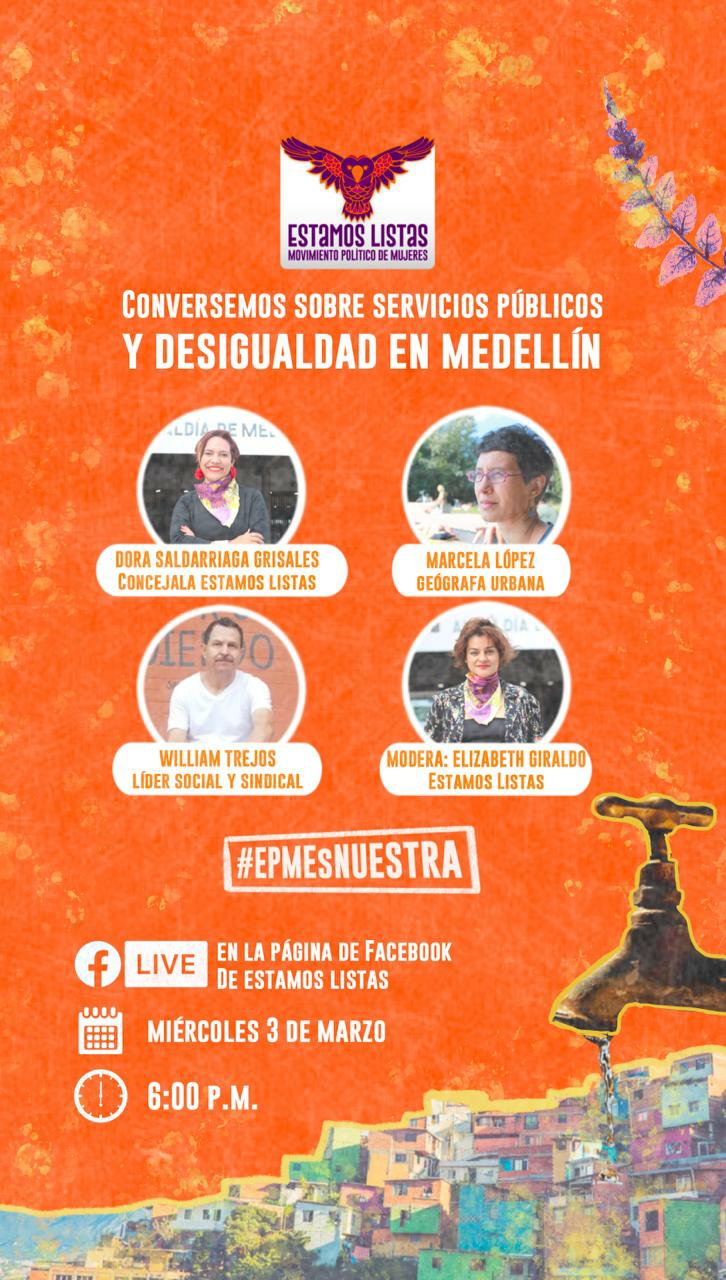 The women's political movement "Estamos Listas" (We are Ready!) organized a series of talks to critically discuss the role of Public Enterprises of Medellín (EPM) in the urban development of the city, and its responsibility in the provision of basic public services. Also, it explores different alternatives to build a more equal city, secure citizenship participation, and demand from EPM access to safe, affordable and reliable public services.
CUW was invited to provide insights into the recent growth and expansion of Public Enterprises of Medellín (EPM), and how inequalities are reproduced in Medellín through the provision of water services.
In conversation with Dora Saldarriaga (Member of the City Council of Medellín) and William Trejos (Leader and Trade Unionist).
The discussion was recorded and can be accessed here