03 May

Water Financialization
Water Financialization
Talk – Online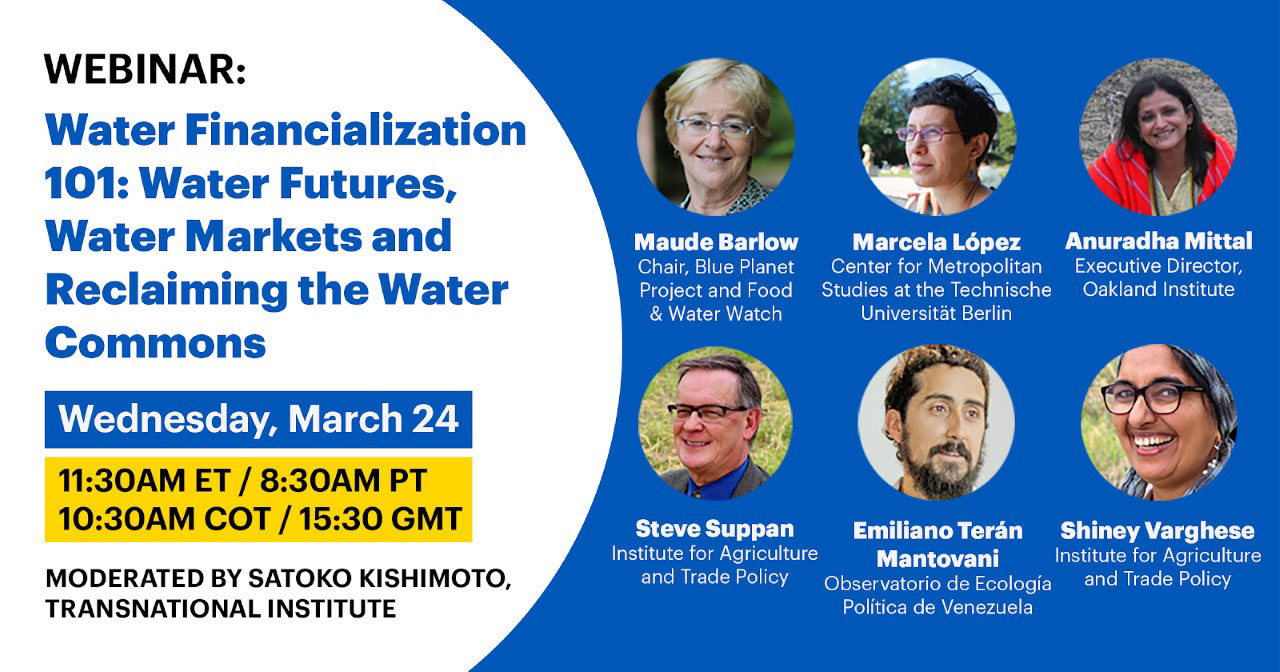 In December of 2020, the Chicago Mercantile Exchange launched the world's first water futures market, allowing investors to bet on the future price of water rights in California. This raised global alarms about the financialization of water resources and the threat of Wall Street speculation on water prices and scarcity. This webinar will provide an introduction to futures trading and water markets and discuss the implications for water activists around the world.
Organized by Food & Water Watch, Institute for Agriculture & Trade Policy, the Transnational Institute and the Blue Planet Project, the webinar will address the issue and will include the perspectives of scholars and activists from the north and south.
CUW's founder Marcela López will be participated in the event to discuss water financialization in the global south from the perspective of megaprojects such as hydroelectric power plants in Colombia.
In conversation with Maude Barlow, Anuradha Mittal, Steve Suppan, Emiliano Terán Mantovani and Shiney Varghese.